Visibility
One centralized hub for you to manage your entire operation. See your shipment data like never before.

Speed of Information
Real-time information regarding shipments and inventory, available 24/7.

Communication & Control
Interact with your team all in one user-friendly place. Control how you view the data with personalized dashboards.
Shipments Command Center
A rich, interactive, landing experience, updated in real-time.

24/7 access to:
1. The status of your shipments.
2. Shipments you need to take action on.
3. Robust filtering and sorting to find the shipments you care about most.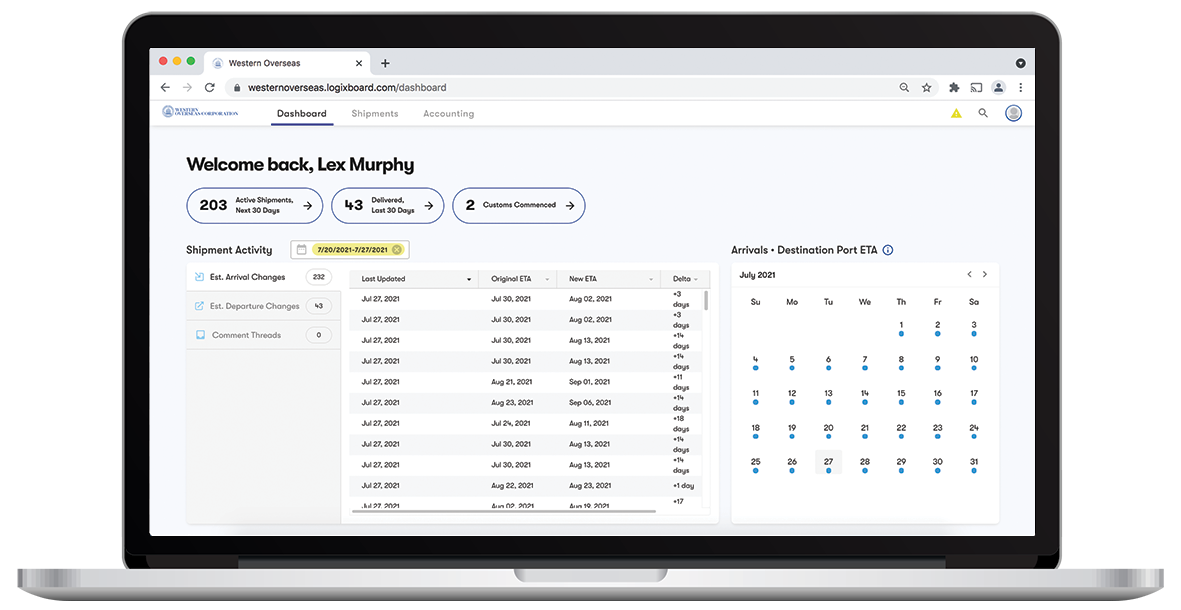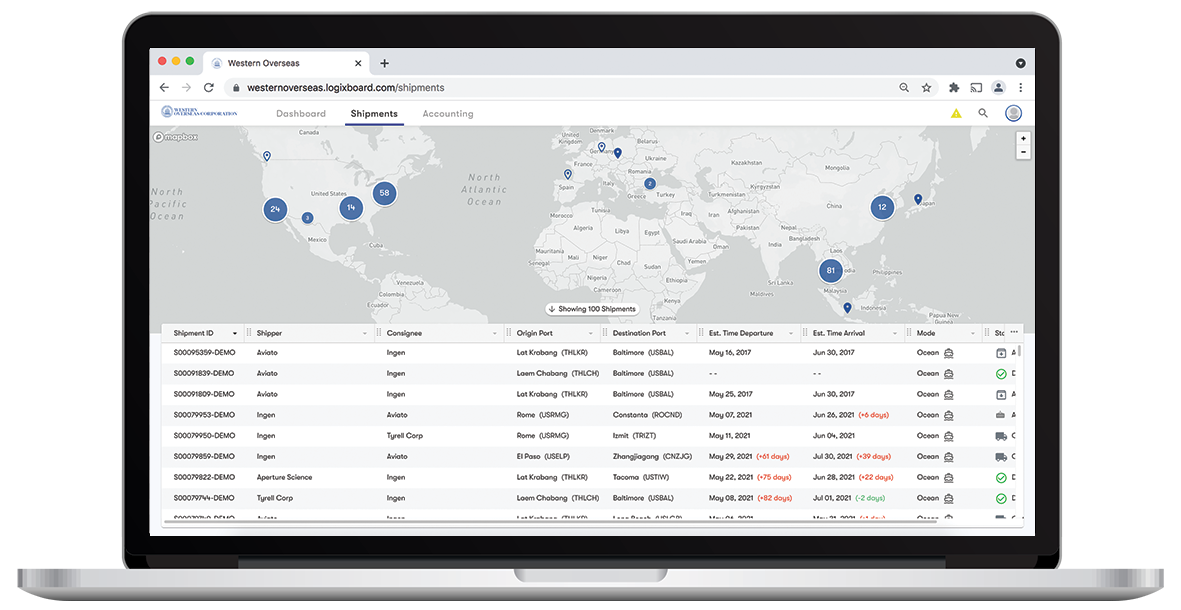 Customizable UI
By "UI" we mean User Interface. You have a lot of data to manage, so we make it easy for you to view and personalize your dashboard experience.

Smart defaults always ensure the right information is at your fingertips.
Insightful Shipment Details
Ready to learn more about a specific shipment? That's what the shipment details page is for.
View shipment details such as status, ETA/ATA, carrier information, Cargo information, as well as all documents related to a shipment.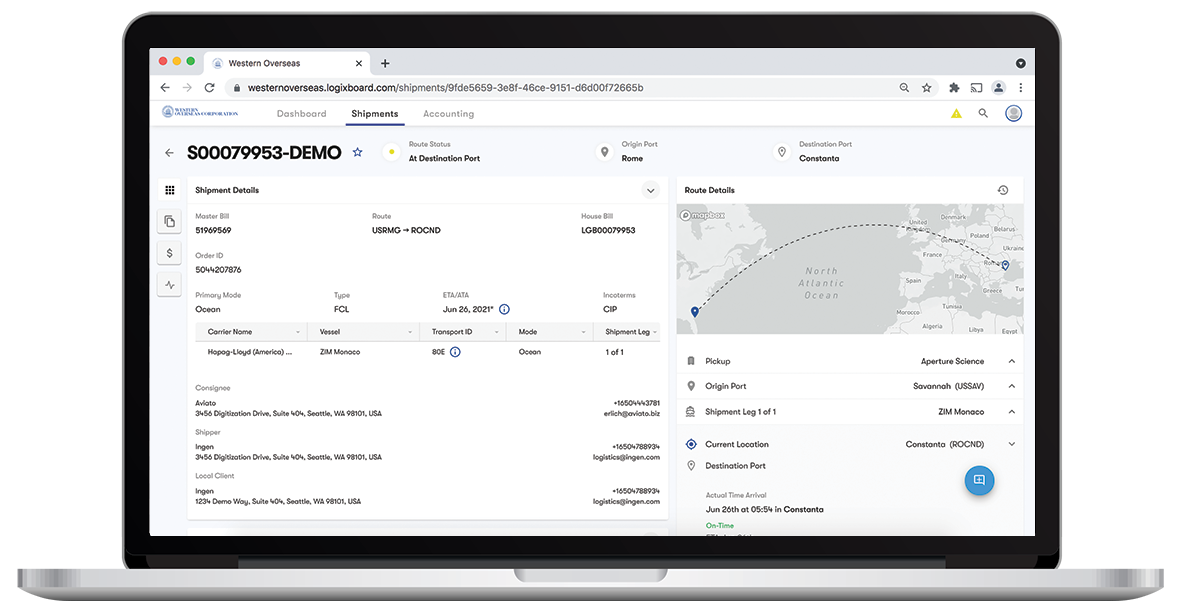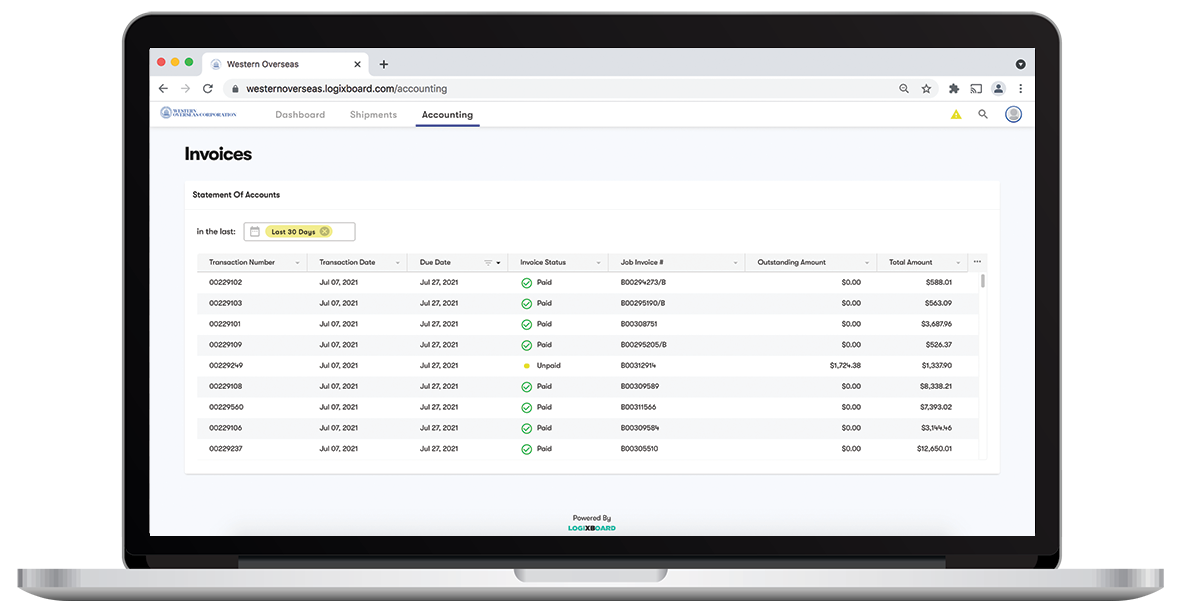 Statement of Accounts
View all of your transactions easily at anytime without burdening your Operations or Accounting teams.
Internal teams can be proactively notified when invoices are due and accounts are in arrears.