An Update From the Port of Long Beach
Western Overseas Clients:
Please find below a recently issued letter from Dr. Noel Hacegaba, Deputy Executive Director/CEO, Port of Long Beach regarding the current supply chain issues within the port complex.
If you have any questions, feel free to contact your Western Overseas Representative.

Dear Valued Customer,
2021 has been an extraordinary year and the global supply chain has been no exception. As we continue to work around the clock to support your business needs, I want to provide you with a quick update on the Port of Long Beach.
Between January and July 2021, the Port of Long Beach has handled 5.5 million TEUs. We are on track to surpass 9 million TEUs for the first time in our history and that would shatter the previous year's record of 8.1 million TEUs. While we welcome the additional business, we are seeing first-hand how the cargo surge is completely overwhelming the supply chain. Virtually every segment of the supply chain is stressed. Longer dwell times, equipment shortages, and slower fluidity are just some of the symptoms, and I can tell you that we are feeling it here inside the nation's largest port complex. The recent shutdowns in Yantian and Ningbo triggered temporary slow-downs that were quickly followed by a rush in cargo that added choppiness to the supply chain. These sudden changes have further disrupted a supply chain already stressed by record volumes supporting the pre-holiday inventory build-up. Based on everything we are hearing and seeing, the cargo surge is likely to continue through the end of the Lunar New Year in 2022.
So, what are we doing here at the Port of Long Beach?
We are working with our marine terminal operators to

maximize gate hours

during the day and night time to give maximum flexibility to our shippers and our trucking partners, and our ILWU longshore workers are masking up and working every shift in record numbers to

process as many containers as quickly as possible.

We opened a 49-acre site within the Port to serve as a temporary staging area. Our STOR (Short-Term Overflow Resource) operation is located on Pier S and can store as many as 5,000 containers on any given day, which is equivalent to an annual throughput capacity of more than

half a million container units

per year. This is providing much-need relief to our terminals and to our shippers for both local and intermodal containers.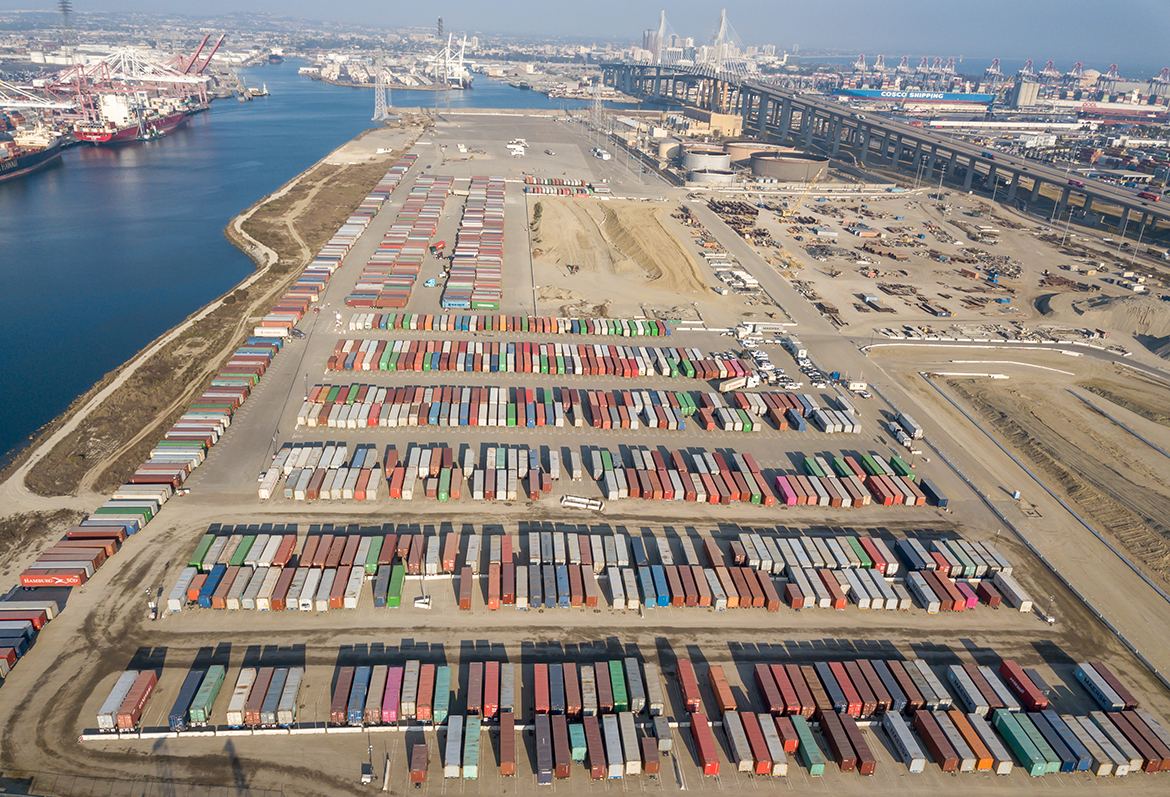 Image Source: https://polb.com/port-info/news-and-press/stor-yard-gives-cargo-some-space-12-17-2020/
We completed the third phase of our $1.5 billion Middle Harbor Terminal Redevelopment project, which added

1 million TEUs

in throughput capacity at a time when we desperately need it. This milestone brings the new Long Beach Container Terminal to full completion, making it

one of the world's largest and most advanced, and greenest terminal operations in the world.

We are partnering with our marine terminal operators to

process at least 50% dual transactions

, which cuts down the number of truck trips needed and completes two transactions during the same truck visit.

We are

injecting visibility

by tracking and sharing weekly volume estimates with all of our customers and supply chain partners in a report called the

WAVE (click HERE to access the latest report).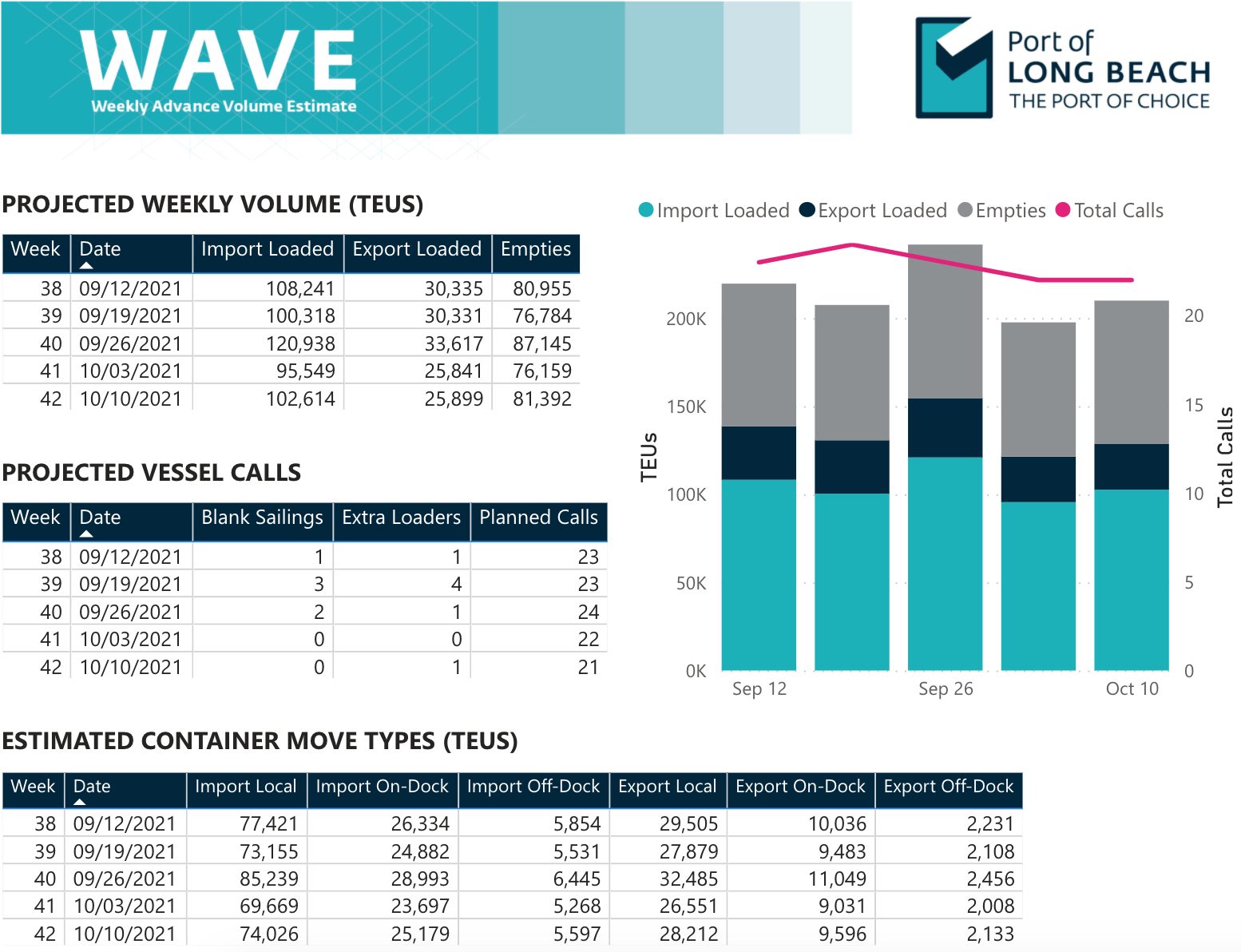 Image Source: https://polb.com/port-info/wave-weekly-advance-volume-estimate/
We are rolling out our new

TruckAlert system

to provide real-time updates to Port stakeholders on road closures, accidents, and traffic conditions within the Port and its approaches. These real-time updates are transmitted via text message (SMS) by Port of Long Beach operators.

We are continuing to collaborate with our customers and industry partners to develop new solutions. 
At the Port of Long Beach, we strive to be The Port of Choice, and we are working around the clock to earn that distinction. Look out for additional updates in the future.
Thank you for your business and partnership!