Ocean freight forwarding you can trust.
Our expansive global network, allows us to move your cargo
safely, efficiently and cost-effectively.
Contact Us
Here's to smooth sailing.
Seahorse Container Lines is a wholly-owned subsidiary of Western Overseas Corporation, specializing in the Ocean Freight Forwarding of LTL, FTL, LCL and FCL freight from inland locations to foreign ports throughout the world.
With over four decades of experience in Ocean Freight Forwarding, Seahorse Container Lines has developed long-standing relationships with premium carriers at ports around the world. We leverage our massive purchasing power to negotiate carrier rates and pass the savings on to our customers.
No need to work with numerous companies to handle your global shipping, Western Overseas Corporation is your all-in-one, seamless solution for transporting products across oceans, door-to-door, from origin to destination.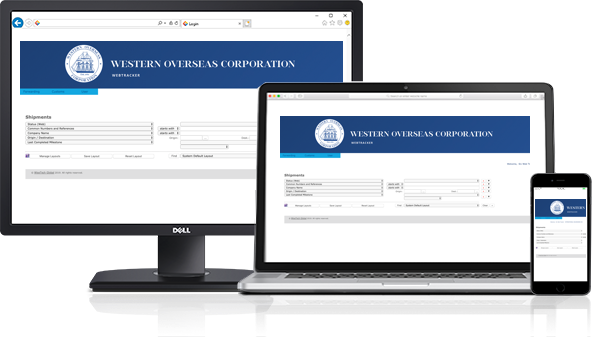 Real-time shipment tracking every step of the journey.
International shipping is complicated. Smoothly navigating these highly-regulated waters can only come from years of real-world experience paired with cutting-edge technology. Our web-based shipment tracking system provides real-time shipment updates, giving you full visibility and control of your supply chain.
Request A Quote
At Seahorse Container Lines we create custom solutions for each of our clients' needs. Contact us to get a custom quote tailored to your business' ocean freight forwarding needs.