We believe our greatest asset is our highly trained and dependable staff — some of the most knowledgeable and competent people in the industry.
Our management team is just one piece of the puzzle at Western Overseas Corporation that makes everything come together seamlessly. Along with our employees and agency partners, these team members are the driving force behind what occurs within the four walls of our corporate headquarters and beyond.
Executive Team
Our seasoned team of executives brings decades of real world industry experience to the table.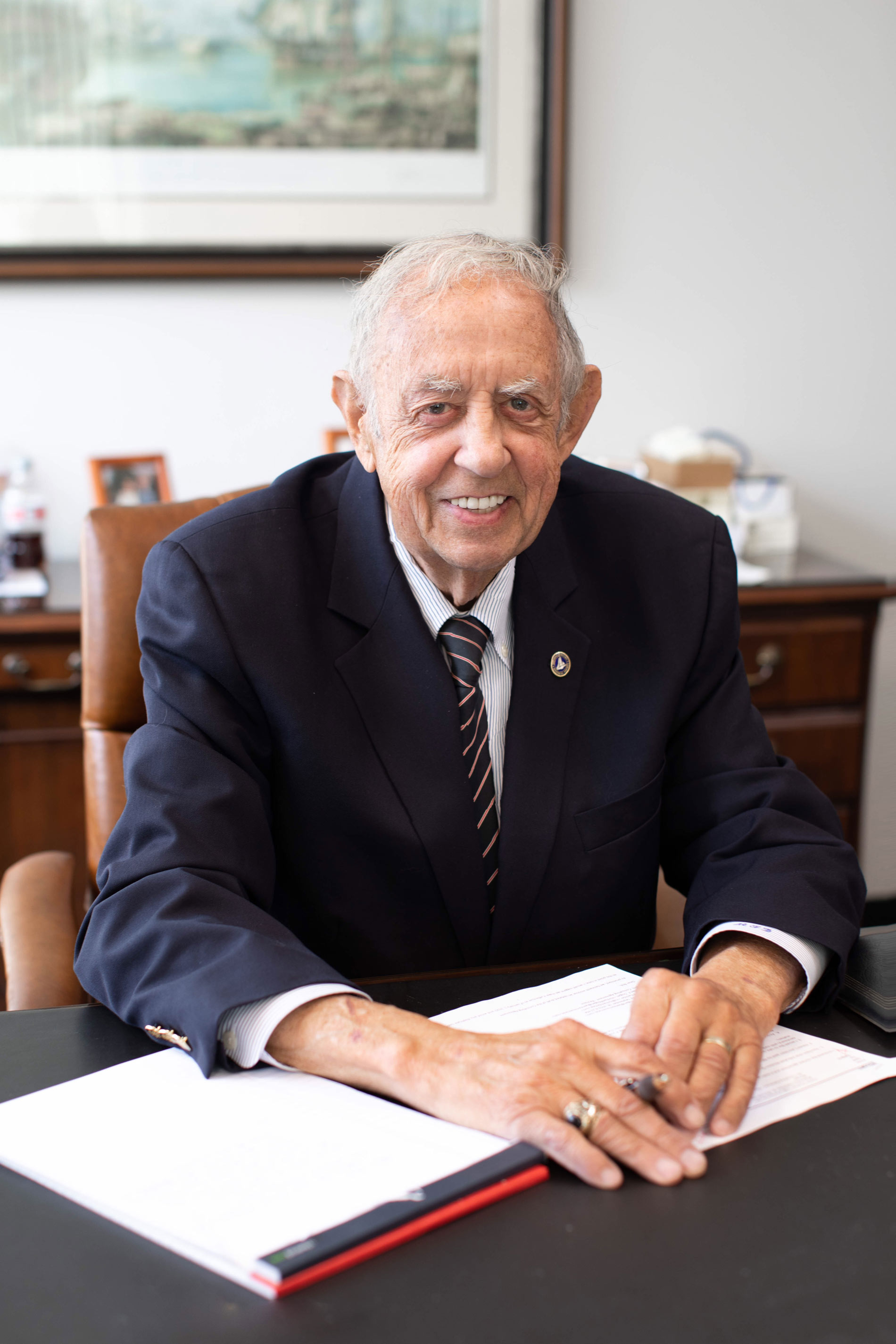 Michael Dugan
Founder
When Michael Dugan took the helm of Western Overseas Corporation in 1976, the company employed five people. His management philosophy of "be kind, work hard, and grow" has attracted talented individuals nationwide and today we have over 125 employees.
Michael Dugan attended Vanderbilt University and did graduate work at Rutgers. He began his business career as an accountant at Columbia University. In 1968, he was appointed Vice President and Controller of F.W. Meyers & Company Customs Brokers, and in 1972, he came to California as President of the Frank P. Dow Company.
Mr. Dugan considers the Western Overseas Corporation staff to be the company's greatest asset. "We pride ourselves on being a group of the most knowledgeable and competent people in our industry, " he says.
Offices Michael Dugan holds or has held include:
President and Chairman of the National Customs Brokers and Forwarders Association of America
President and Senior Counselor of the World Customs Brokers Association
Director of the Long Beach Chamber of Commerce
President of the Los Angeles Customs Brokers and Freight Forwarders Association
Director of the International Business Association
Member of the World Trade Coordinating Council of Southern California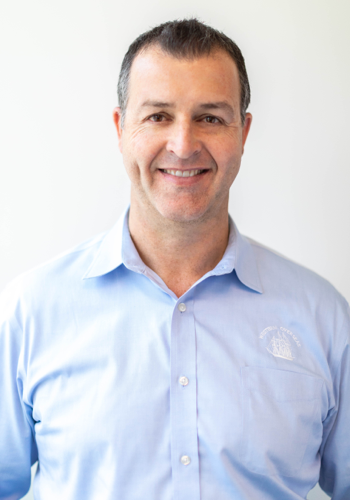 Carlo De Atouguia
President
Carlo De Atouguia joined Western Overseas Corporation in 2000 and is the President and a Licensed Customs Broker. In this role, Carlo is responsible for supporting and guiding our branch managers across the USA and Hong Kong with daily operations, sales, business development, and customer relations.
Carlo De Atouguia is a graduate of California State University where he received a bachelor's in finance. Carlo is also a graduate of the University of Southern California's Management Program.
Carlo De Atouguia is an active member of the Foreign Trade Association and has served as FTA President and Chairman. Carlo is also actively involved with the professional customs and freight forwarding organizations within our industry, including the National Customs Brokers and Freight Forwarders Association of America; Los Angeles Customs Brokers and Forwarders Association of America; and the Pacific Coast Council.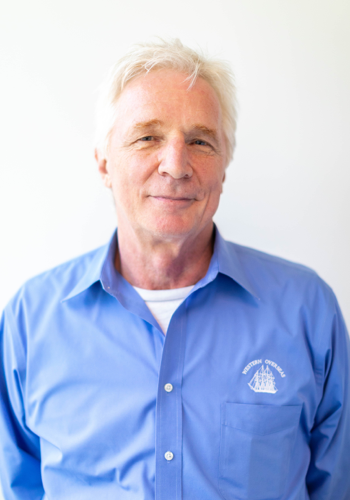 Dieter Hadorn
Controller
Dieter Hadorn has been with Western Overseas Corporation since 2004. He began his journey in our industry in 1983, the early years dedicated to learning the industry from the bottom up. Industry specific financial analysis and risk management skills are the fruits of this early exposure.
Dieter and his team are responsible for the timely financial reporting/analysis and risk management. Dieter is a graduate of the Basel School of Business (Kaufmaennische Schule, Basel).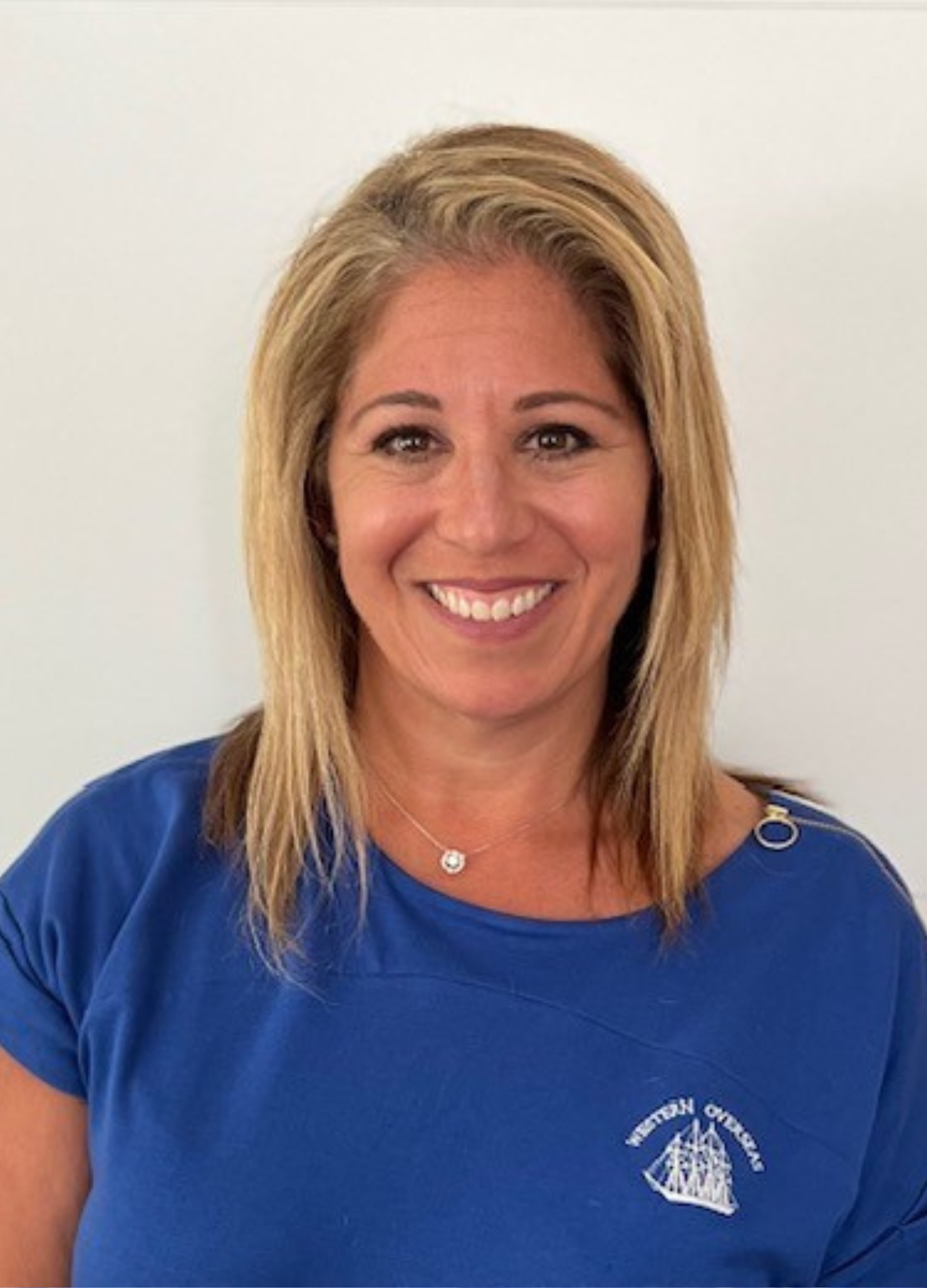 Erica Miller, LCB, CCS
Vice President, Regulatory Compliance
Erica Miller joined Western Overseas Corporation in 2022 as the Vice President of Regulatory Compliance. Erica is a Licensed Custom Broker and Certified Customs Specialist. As the Vice President of Regulatory Compliance Erica is responsible to ensure that all branches within Western Overseas are compliant with all the laws, regulations, and guidelines according to U.S. Customs and Border Protection.
Erica started in the industry in 1999, starting as an entry writer and advancing herself over the years working for other Customs Brokers during her career. She has experience with overseeing operations in Canada, U.S. and Mexico and understanding the rules and regulation within those countries. Erica has experience in managing several branches to ensure operational excellence, finances, Customs Regulation, compliance, and uniformity within each branch.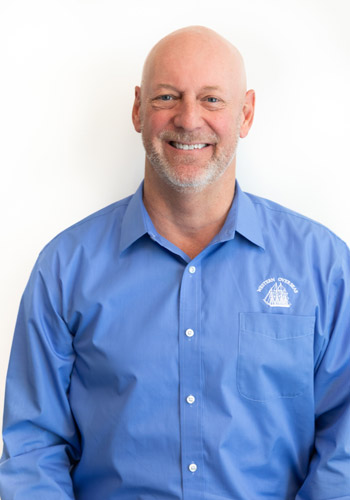 Eric Hamre
VP, Global Ocean Logistics
Eric Hamre graduated from Wesleyan University and started his career in 1986 in Boston as a sales executive for the ocean carriers. After transferring to Seattle in 1991, he moved to the international logistics industry in 1993 to manage a branch for a Japanese NVOCC. Continuing his professional path, Eric moved to Southern California in 1996 to assume a Director position for a US based global logistics company where he spent 25 years building the station's sales and operations programs. Joining Western Overseas as the Vice President of Global Ocean Logistics, Eric is responsible for the structuring and growth of Western Overseas' import and export ocean business. His responsibilities are focused on supporting the Western Overseas' clientele and strengthening the global network. Eric is a dedicated member of the NCBFAA, the LACBFFA and the LATC.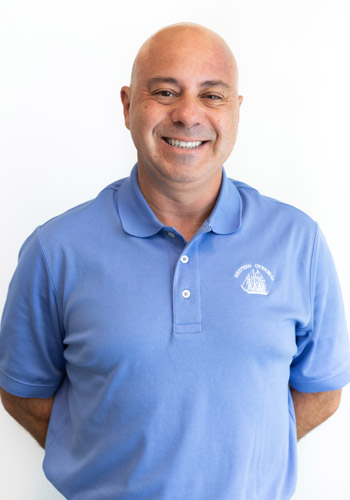 Emiliano De Gregoris
VP, Global Air Logistics
Emiliano is Vice President of Global Air Logistics. He is responsible for directional strategy of the Air Product and further developing and leading the team. He is building processes and relationships which are designed to streamline the department's core responsibilities, procurement, planning and allocation, pricing, operations, and account development. His career began in supply chain operations in 1994 in Miami, Florida and has since held a variety of diverse management positions related to global logistics encompassing air, ocean, and surface transportation in US import/export as well as foreign-to-foreign applications. He's a resourceful, highly self-motivated, results driven and well-organized logistics professional with extensive experience in global logistics procurement and transportation management in the Aerospace Industry. An accomplished leader in contract negotiations with all modes of transports, strategic planning, and supply chain optimization. His biggest accomplishment to date has been building his own International Freight Forwarding Company established in 2012 and acquired in 2018.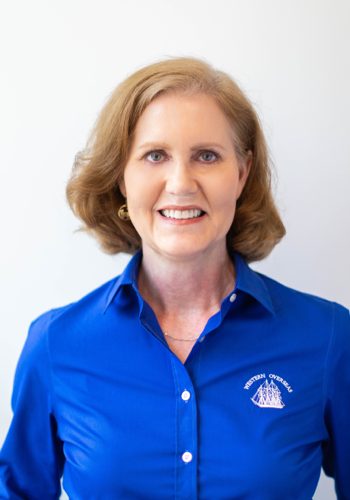 Elizabeth Esparza
Director of Imports
Elizabeth Esparza is a licensed Customs Broker and a Certified Customs Specialist. She has been with Western Overseas since 2000 and currently holds the position of Director of Imports with responsibility for import operations in all company branches. She has been a broker for more than 35 years with an emphasis on specialized commodities. She is a long-time member of the Participating Government Agency Committee for the Los Angeles Customs Brokers & Freight Forwarders Association (LACBFFA). She was a small business owner before coming to Western Overseas Corporation and has extensive experience in Customs' Regulations, Compliance, and Operations.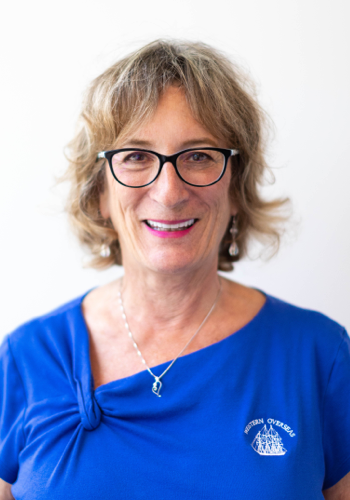 Maurine Cecil
Director of Compliance
Maurine has been employed by Western Overseas Corporation since 2009 and has been working in international business for over 35 years. She obtained her Customs Brokers License in 1991, and is also a Certified Customs Specialist (CCS) and a Certified Export Specialist (CES). Maurine is well known by many Customs officials both in Los Angeles/Long Beach as well as at DC Headquarters as she is a member of board and several committees of the National Customs Brokers and Forwarders Association (NCBFAA) and of the Los Angeles Customs Brokers & Freight Forwarders Association (LACBFFA).
Maurine is also chair of the West Coast Cargo Conference (WESCCON) of the Pacific Coast Council (PCC) and is a past member of the steering and policy committee for Cal State Long Beach's Center for International Trade and Transportation and was an instructor for their Global Logistic Specialist training classes.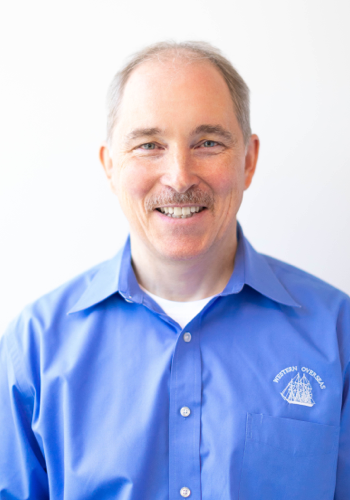 Brett Moeser
IT Director
Brett Moeser has been with the Western Overseas Corporation since 2003. He is responsible for all of the communication and computer related equipment for all offices and associated warehouses. Brett is also in charge of security at the main office and at our LAX office.
Prior to his work with Western Overseas Brett enjoyed a long career with Verizon. Brett is a graduate of the University of Maryland where he was awarded a Bachelor of Science Degree in Advertising and Design and he also earned an Associates Degree of Business from Bucks County Community College. Brett is also in charge of physical and internet security for our Corporate Headquarters and LAX office. He manages our computer security to ensure that we are in compliance with CTPAT requirements.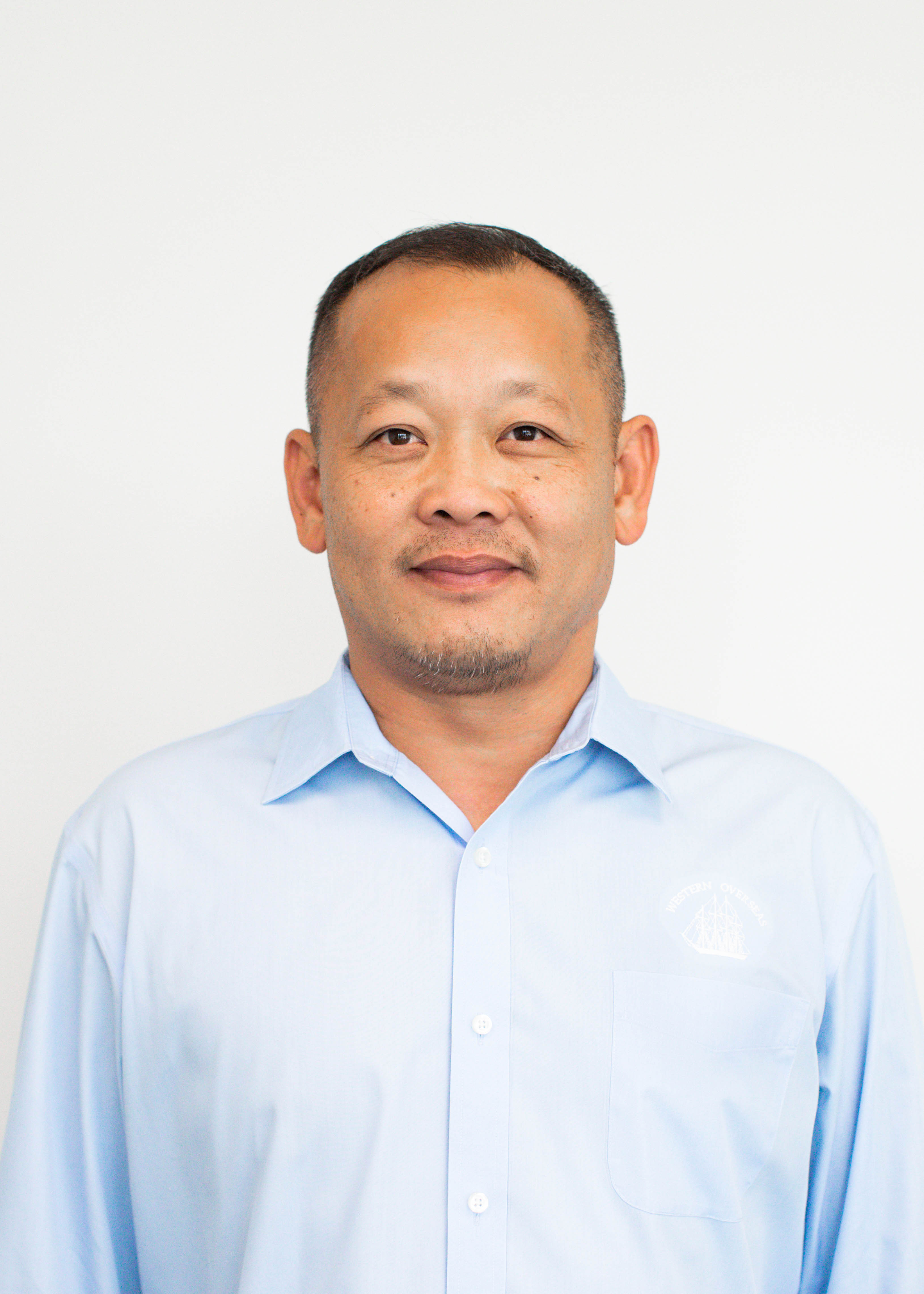 Binh Nguyen
IT Manager
Binh Nguyen has been with Western Overseas Corporation since 2015. His journey in the IT industry has spanned over 30 years, half of which has been in the logistics industry.
Servicing various companies in a multitude of different industries such as financial, insurance, and entertainment has helped him hone the skills necessary for the wide ranging customers that we work with daily.
Binh and the IT team are proud to support our customers as well as our fellow employees.
Alison King
HR Manager
Alison is a Long Beach, CA native. After graduating from Long Beach Wilson HS, she held various administrative positions until moving to San Luis Obispo, CA, where she obtained her insurance license to sell and administer group health insurance.
She continued to move around the country for the next 20 years including Ithaca, NY, Chicago, IL, and Portland, OR, and enjoyed raising her two daughters.
Returning to her native Long Beach in 2002 and deciding to return to work, she interviewed for a part-time position as Executive Assistant for the owner of Western Overseas Corporation, Michael Dugan. Today, in addition to her Office Manager and Administrative duties, Alison is now our HR Manager. She enjoys working with the staff and the variety of each day, never knowing which hat she will wear at any hour.